The deceit is being slowly laid bare. The Voice is the biggest con in Australia's history. The small clique of Aboriginal elites have only ever wanted to grab land and wealth from 95 percent of the population to create a separate country. If they succeed, it will be the biggest shakedown in history.
*****
Final Report of Referendum Council: Voice to Parliament will lead to Treaty, Reparations
David Hiscox, XYZ, 20 April 2023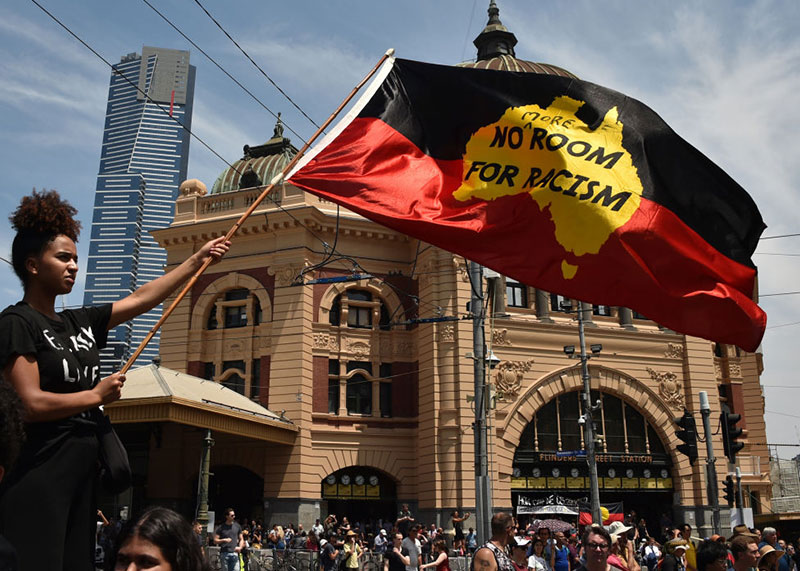 A Freedom of Information Request has resulted in the publication of the Final Report of the Referendum Council, which you can read in full here.
Unsurprisingly, it reveals the intention of aboriginal activists for the so-called "voice to parliament" to lead to a so-called "treaty" which could in turn lead to "reparations". An excellent summary has been provided by Aboriginal Voice Exposed:
Secret government documents the National Indigenous Australians Agency was forced to release under freedom of information laws say that "any Voice to Parliament should be designed so that it could support and promote a treaty-making process".
And what's in the treaty?
According to these secret documents, it must include a "fixed percentage of Gross National Product. Rates/land tax/royalties".
The documents explain:
… a Treaty could include a proper say in decision-making, the establishment of a truth commission, reparations, a financial settlement (such as seeking a percentage of GDP), the resolution of land, water and resources issues, recognition of authority and customary law …
This a direct quote from the secret Voice documents:
"Australia got a whole country for nothing, they haven't even begun to pay for it."
Doesn't that just tell you everything you need to know?
But it gets worse.
According to these documents, they want to abolish the Australian flag, because "the Australian flag symbolised the injustices of colonisation".
What's modest about forcing you to change your flag or pay a percentage of the entire economy as reparations?
Again, you can read the entire document here. It makes for startling reading. We can make a few brief observations.
Note that the document was published on 30 June, 2017. The process leading to this year's referendum has been long and bipartisan:
In 2010 Prime Minister the Hon Julia Gillard established the Expert Panel on the Recognition of Aboriginal and Torres Strait Islander Peoples in the Constitution, co-chaired by Patrick Dodson and Mark Leibler, which reported in 2012. Prime Minister the Hon Tony Abbott established a Joint Select Committee on Constitutional Recognition of Aboriginal and Torres Strait Islander Peoples, co-chaired by Senator Ken Wyatt and Senator Nova Peris, which reported in June 2015. Prime Minister the Hon Malcolm Turnbull and Opposition Leader the Hon Bill Shorten then established this Referendum Council in December 2015.
We should take the Coalition's appearance of opposition to the "model" being proposed for the "voice" with a big grain of salt.